Description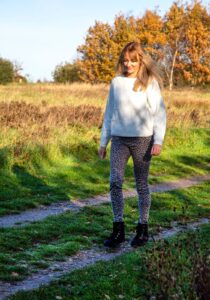 This is for you if…
You are suffering with the typical Peri – Post Menopausal Symptoms like Hot flushes, night sweats, weight gain, anxiety, brain fog, insomnia, muscle and joint pain. You are committed to working with Sarah to transform many areas of your life working towards a healthier, happier more confident you. You may have tried everything else and nothing has worked for you and you are looking for some accountability. You may be on HRT or want to know more about it.
Working with Sarah will give you the knowledge and tools to implement positive changes from the very first session but it does take commitment and effort on your behalf. Changing old habits can be hard BUT with determination and a great working partnership you can achieve anything!
Together we will cover all aspects of your lifestyle including nutrition, stress management, movement and sleep to help ease your symptoms and gain a new found sense of confidence and optimism for your future.
This course is in a group of women of up to 8 meeting each week on zoom. It is a great way to meet other women going through the same experiences and to share stories to help inspire and motivate. The sessions are friendly, fun and welcoming.
Week 1 –  Looking at what is going on inside your body, how your hormones work, gut health and nutrition for optimal hormone health in great detail. Food diaries, exploring new foods and recipes and learning what foods your body needs to flourish as we age
Week 2 –   How stress affects your hormones, building stress management techniques, mindfulness and meditation to lower stress levels and balance your metabolism so you can maintain a healthy weight. Learning how you can train your brain for a more positive mindset
Week 3 –   Exercise, the importance of doing the right types of exercise to build healthy bones and to strengthen your heart and brain without creating stress in the body which can lead to more weight gain and injury as we age.
Week 4 –   Sleep, how we can get better sleep, what to do and how.
Week 5 –   Natural solutions to help relieve symptoms and enhance your overall health and wellbeing. Herbs, teas, essential oils, CBD oil and supplements. Xenoestrogens and the importance of reducing your toxic load for managing Oestrogen levels – Skin Care.
Week 6 – Breast health and time to reflect on our progress over the 6 weeks, looking at how we can stay on track, stay motivated and empowered to continue on our health journey for the rest of our lives.
FAQ's
How much time will I need to dedicate to the course?
Each weekly session is for around 90 minutes via Zoom. Throughout the course I will give you tasks to work on in your own time, including keeping food diaries, making changes to your diet, practising stress management techniques, working on your daily mindset, practising good sleep hygiene habits and exercise. The more effort you put in the more progress you will achieve but there is no pressure just the opportunity for you to shine and feel much much better!
Do I have to attend the trainings live?
Yes, our sessions are on Zoom every week for 6 weeks
How many people will be doing the programme with me?
I really want to be able to tailor as much as possible to the women in the group, so it will be capped at 8 ladies.
What if I need extra support?
There will be time to ask questions each week in the live training so I can help and support you there and there will also be a private FB page that I will be popping into everyday and providing support where needed. I will also be available by phone if you would like to contact me privately.
Do you have a payment plan?
Yes, there is an option to pay over 2 months. 2 x £198.50
I can't really afford it just now, will you be running it again?
I totally understand but I also believe that waiting for the right time never comes. Many of my clients haven't had the money sitting in their accounts waiting for them to invest but they have found a way to invest in themselves, their health and their future and were so happy with the results that it was totally worth the investment. The greatest wealth is our health.
"I cannot recommend Sarah's programme enough! On a practical level, I feel like I have tools for life, on an emotional level I feel excited and more positive for the future and on a mental level I have learned so much! I have come away feeling emotionally and mentally stronger and celebratory! Our bodies are amazing, we just need to know how to nourish them. Sarah teaches you this in a loving, accepting and non-judgemental way.

The programme also gives you access to an account on Sarah's website, which holds such a wealth of information, I still haven't got through half of it! It is useful to have access to the account as it means you can learn and take on different aspects of the programme at your own pace. Finally, I want to say how much I have loved meeting the other women in the group. It was really nourishing to feel part of a small community and to make connections and friends which will carry on past the 6 week course. 10/10 for the Magic of Midlife Empowered Women 6 week group programme!!! Thank you Sarah"