Start your Journey today with a FREE 20 Minute Discovery Call
We are here to help and support you to get your mojo back! Menopause Care Essex are a team of highly passionate and experienced women's health practitioners who through personal life experience and working with many women have a wealth of knowledge in dealing with Peri to Post Menopausal symptoms. We fully understand what women need and want at this stage in their lives, women want to feel listened to, supported, inspired and motivated into action to feel full of energy so that we can fulfil our full potential in life.
We are a centre of excellence in womens health and are passionate about supporting women through from peri to post menopause. It is important to us that we take a holistic approach looking at all areas of a woman's life. No woman is the same therefore tailoring a personalised treatment plan is vital. This gets each and every woman the best results, all areas of her health and life will flourish! Our team of expert health professionals are here to listen and to provide women with the best care possible. We also offer education and support to partners, schools and in the workplace.
What do we offer….
HRT consultations from our registered menopause nurse advisor
Nutrition and Lifestyle coaching from our women's health and life coach
Pelvic health consultations with our specialist pelvic health and pilates teacher
Fitness advice and sessions with our specialist women's PT and yoga practitioner
We work online and in person based in Colchester Essex
Meet the Team…
Barb Dafforn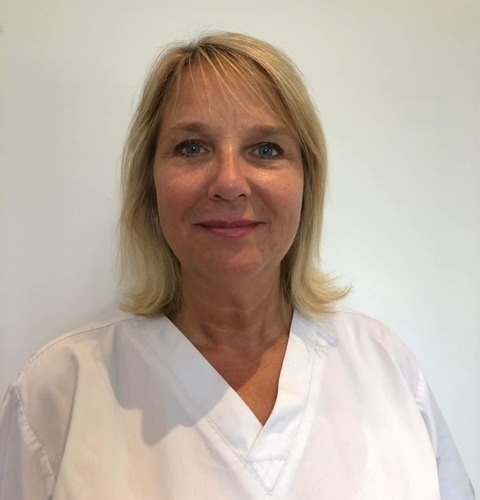 My name is Barb Dafforn. I've worked for the NHS for the past 37 years and have a broad spectrum of nursing experience. The past 15 years of my career has been in general practice as a nurse practitioner. Over the past 6 years I've had a special interest in all things menopausal. I have attended courses, self learning as well as hands on experience. I'm passionate about helping women navigate their way through their peri and menopause experience. Each woman's journey is different and each woman needs to have their individual needs discussed and catered for. No two women will experience the same journey, even if their symptoms are similar. I offer a safe and confidential environment where each patient will feel they are listened to, they are not rushed and we will jointly explore ways in which to elevate their symptoms.
Although I am a prescriber I will generally not prescribe your HRT but will write to your GP with my recommendations and you will then be able to access your prescriptions via the NHS. I look forward to welcoming you and helping you navigate this next stage of your life.
My website is www.elements-retreat.com
Sarah Daltrey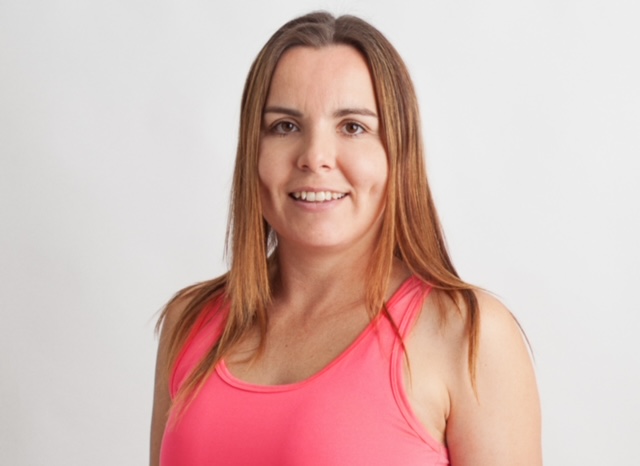 My name is Sarah Daltrey, I am a Pilates teacher and Pelvic floor coach and also a sports and remedial massage therapist. I have over 16 years experience within the fitness industry and work closely with many peri to post menopausal women. I offer 1:1 appointments supporting women experiencing all manner of pelvic floor issues including Pelvic Organ Prolapse, Bowel Conditions and Stress/Urge incontinence.
Sarah Daltrey: Tel: 07775 843090
Sarah Pinckney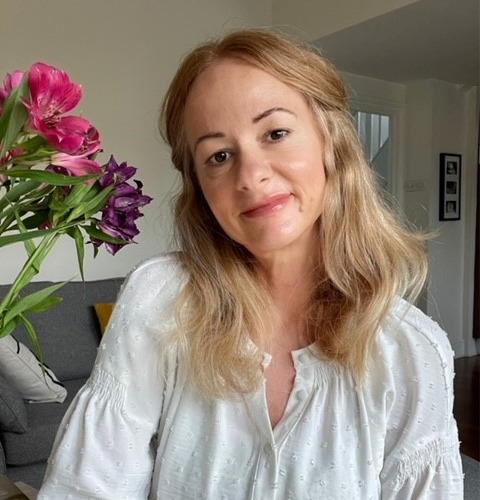 My name is Sarah Pinckney, a Women's Health and Life Coach specialising in Peri to Post Menopause Health. I have 12 years experience in the health and wellness industry taking a holistic approach to menopause care. My extensive training helps me to work on all aspects of women's lives looking at nutrition, stress management, mindset, sleep and movement. Diet and stress play a huge role in our hormonal health, working on these key elements of our health can make a big difference to how we experience the menopause.  I am also a highly experienced soft tissue therapist and energy healer helping women to create a sense of balance physically as well as emotionally, mentally and spiritually. My approach is to take into consideration the whole woman and her life leading up to this point. I offer 1-1 in person and online consultations, group sessions, workshops and training in peri to post menopause health.
Sarah Pinckney: Tel: 07788983132 Email: sarah@sarahpinckney.com Web: www.sarahpinckney.com
Maria Fernandez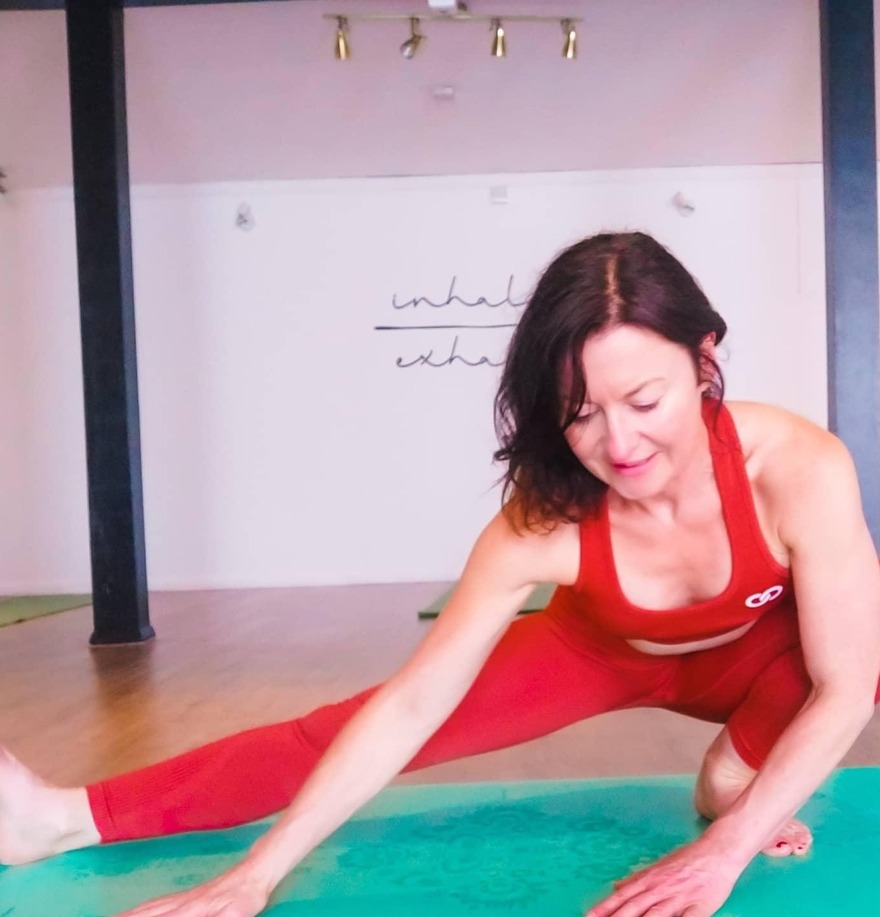 My name is Maria Fernandez, being strong is a super-power which every menopausal woman should have!   I help women build the strength and stamina needed to get them through this challenging life phase.  I also help women who want to lose weight and make lifestyle changes with fun, varied  workouts and eating plans.  My background is in injury rehabilitation so I work closely with clients who have backpain or are recovering from an injury as well as those with long-term medical conditions.  My background in yoga means you will learn to breathe and move better.  Moving well and breathing well are, in my opinion, the keys to staving off the ageing process !
Email: info@yogaandmaria.co.uk Web: www.yogaandmaria.co.uk  FB: @moveliftflow
We can help you:
Optimise your hormonal health through eating the right foods
Burn stubborn fat, feel stronger and fitter by doing the right types of exercise
Re evaluate your entire lifestyle and make positive changes where needed
Sleep better, feel calmer and more in tune with your true self
Glow from within with new found energy and confidence
Learn to love yourself and have more fun!
DO YOU WANT TO:
LEARN HOW YOU CAN GET RID OF EXCESS TUMMY FAT?
STOP HAVING HOT FLUSHES AND NIGHT SWEATS?
BE ABLE TO FOCUS AND REMEMBER THINGS AGAIN?
FEEL CONFIDENT AND CALM WITH A CLEARER DIRECTION IN LIFE?
REDUCE PAIN IN YOUR MUSCLES AND JOINTS?
If you answered yes to any of the above then our team here at Menopause Care Essex can help by empowering you with the right information, tools and techniques to survive and thrive through the menopause!
"I have just completed a 4 week programme with Sarah, having decided to seek help as I was feeling generally rubbish and displaying peri menopausal symptoms. After only 4 weeks I am feeling so much better, both physically and emotionally, and feel armed and ready to go forward and continue to improve my health and well-being. Sarah is knowledgeable and professional, and above all else has an empathy that makes the coaching sessions enjoyable and personal. The programme was rounded off with a fantastic massage, which I didn't want to end! For anyone in a similar position, I highly recommend Sarah's services to put you back on the right path"
"The symptoms of perimenopause, had gradually crept up on me; forgetfulness, 'brain fog', difficulty sleeping and generally feeling a bit low and out of sorts, but as I was waiting for changes in my menstrual cycle to trigger the start of menopause, I simply brushed them off.
Then following a big change in my career, I started to struggle. I didn't think I was picking things up quickly enough, started questioning my ability and whether I was good enough for my new job, and this spiralled into anxiety and a big dip in self-confidence. I felt like I was losing my positive and happy self and was scared of the woman I was turning into!
Following what I can only describe as a distressing visit to the GP, who with one eye on her PC and the other on the clock, helpfully advised me to Google to determine the best option for me – either HRT or anti-depressants – and then let her know, I turned to Sarah for advice.
When we started talking, all the bottled up emotions and worries came out like a tsunami! Sarah listened, empathised, passed me tissues and managed to convince me I wasn't going mad!
She explained the biology behind my symptoms, to assure me what I was feeling was caused by a physical chemical imbalance and it wasn't 'all in my head'. I can't explain the relief I felt.
Sarah didn't write off HRT as a possible solution and she explained the pros and cons, but most importantly we discussed what other options I had.
For the past eight months at Sarah's recommendation, I've been taking 100% natural remedies and I feel like a new woman – actually that's wrong, I feel like myself again!!
I've regained control of all aspects of my life and Sarah plays an essential part in my well-being. We check in regularly to make sure my treatment continues to be effective.
If I need to go on HRT further down the line, I'll be able to make that decision in an informed way, but in the meantime I'm happy relying on the natural remedies that Sarah has recommended and the support she is giving me."
"In July I went to the doctor because I was constantly crying and not coping with work demands. I was forgetful and anxious, I lost all confidence, I put on weight, I couldn't sleep and had hot flushes. I was just generally a mess, it was completely out of character!
My doctor diagnosed me as being depressed and prescribed me antidepressants and arranged counselling. Although talking to someone helped it certainly didn't help or cure any of my problems.
I felt unable to work as I would burst into tears at the slightest problem, I am lucky as my employers are amazing and realised I had more going on and put me in touch with Sarah.
I was a bit dubious to start with but after my first session I came away feeling so much better in the fact that the way I was feeling was normal for someone going through the menopause.
I kept a food diary which I sent to Sarah and we discussed a better diet and my fluid intake as my food diary was rather appalling! Within a week I was eating fruit & vegetables daily and using recipes from Sarahs website! My Gut health improved 100% and I am now able to go to the toilet daily without using any laxatives where as before I was lucky to go every 3-4 days!
Since my sessions with Sarah I'm back at work and very happy. I'm gaining back my confidence, I have more energy than I have had for along time and I cannot remember the last time I cried.
I find myself doing breathing exercises without even thinking about it and have routines in place for eating and sleeping.
I have stopped taking my  antidepressants as I no longer need them!  I am eating more than I used to and I'm losing weight because I'm eating healthily, I have lost 11.5lbs!
My sleep is improving and I no longer get night sweats although I still have hot flushes they are getting less as time goes on as I know It will continue to improve the more I look after myself."
"I would highly recommend Sarah she has turned my life around, she has empowered me to take control over my body and the knowledge to understand what is going on with my change"