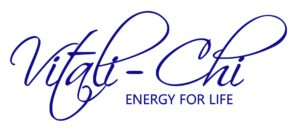 How can Vitali-Chi Help You?
If you are feeling tired, stressed or anxious, maybe struggling with your weight, are experiencing symptoms of perimenopause, feel low or maybe feel stuck in your life and are not sure which direction to take, Vitali-Chi treatments can help. They can either help you physically or emotionally and together we can work to improve all aspects of your life from diet to exercise and how you think, feel and react within relationships and life situations. I can tailor your treatment to exactly what you want and need and I can help you to relax or get your energy back. If you experiencing specific physical, emotional or mental symptoms we can work on a deeper level together.
In my treatments I use Vitali-Chi, a passive, non-mechanical, preventative and effective health care circuit. Based on the ancient healing system of Acupuncture but without the use of needles, it uses the healing properties of copper to help re-align and rebalance the body's own natural energy system.
Vitali-Chi helps to clear the energy pathways of blockages so that your natural energy can flow in one continuous smooth circuit. It is this vital natural energy, that when flowing smoothly and freely can prevent and help heal disease. The treatment can either be energising or relaxing since it works towards balance in whichever way the body needs. It is very simple and very effective, all you need to do is lay down and relax!
Vitali-Chi works amazingly combined with massage therapy, together this balances the energy flow within the body releasing deep held patterns of stress and tension that result in long term pain and dysfunction. Stress and anxiety over time can manifest into physical symptoms, often pain. We hold our emotions deep in the body, they can cause stagnant areas of energy resulting in tight, sore muscles. Vitali Chi Massage is an excellent way to relieve stress, tension and pain.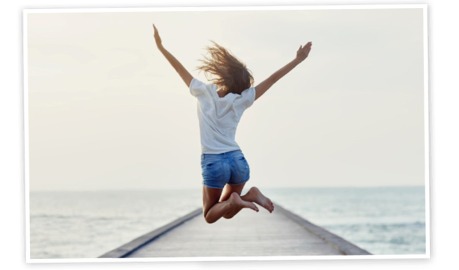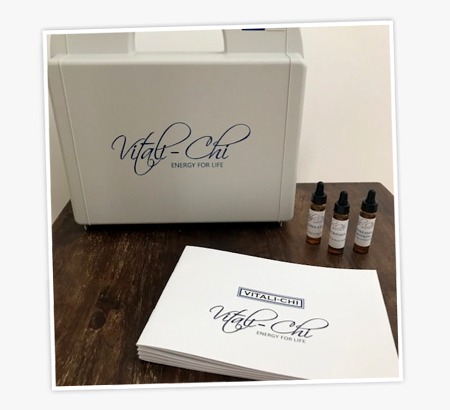 Vitali-Chi
Delivers natural healing properties to assist healing the root cause of ill health
Induces a relaxing Theta Brain Waves state which:

Encourages DNA to repair and heal
Increases production of hormones
Decreases production of cortisol linked to ageing, stress, fatigue, inflammation and pain
Accelerates absorption of Vitali-Chi frequencies and products

Strengthens the cells thereby enhancing the immune system
Balances and regulates the body's energy
Revitalises and increases one's energy long after a treatment has finished
A course of 6 is a great way to really get to grips with any issues you are experiencing, this is discounted saving you £70.  You can pre-pay below or pay card on the day of your treatment. Subscribe to my email list to receive current offers.
Please call me for a chat so I can explain further to how this treatment can help you.
The session time includes consultation.

Price List
| | | |
| --- | --- | --- |
| First 90 mins | £75 | |
| Follow ups 75 mins | £65 | |
| Course of six | £325 (saving £70) | |
Vitali-Chi Frequencies
Vitali-Chi delivers natural healing properties called frequencies to assist healing the root cause of ill health. When used with Vitali-Chi they go straight to the energy field where the disturbed energy is held and to the channels of energy where there may be blockages. It is thought that this is where disease starts to manifest.
The natural healing properties are gathered from the natural world of flowers, herbs and essential oils and earth minerals. All of which help to revitalise the natural energy flow throughout your body.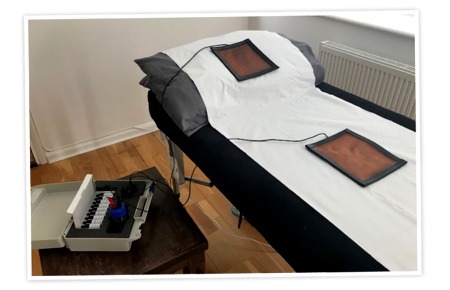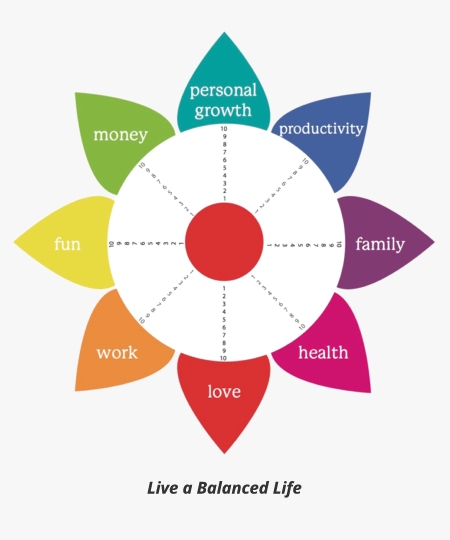 Understanding Frequencies
Everything in nature vibrates at a different frequency. Quantum physics describes the universe and us within in it as nothing more than vibrating energy. When parts of the body become stressed or dis-eased, they are no longer producing the correct vibration, in other words they are not vibrating at their optimal frequency. To re-establish or recalibrate your frequency, you need to understand how lower and higher vibrations affect your energy and health.
All life vibrates and everything living moves. All colours and sounds vibrate to a frequency, nothing sits still. The cells in our bodies need to be vibrating at a high level for optimum health and when the frequency drops, our immune systems are compromised making it very difficult for our bodies to heal and recover. This is when we can become poorly.
According to Dr. Royal Rife, a scientist who discovered the healing power of frequencies in the 1930s, every disease has a frequency. He found that certain frequencies can prevent the development of disease and that others would destroy disease. Substances with a higher frequency will destroy diseases of a lower frequency. The study of frequencies raises an important question, concerning the frequencies of substances we eat, breathe and absorb and how we live our lives.
Humans vibrate fairly low compared to plants, herbs and flowers. Sick humans vibrate much lower on the scale. The highest vibrational substances are contained in herbs and flowers. Vitali-Chi delivers blends of these higher substances called frequencies to help you return to a higher and healthier vibration.
Just over two years ago I had a baby born prematurely.  Immediately after I seemed to take it all in my stride but the affects of going through a stressful time started to show. I delt with it for some time however I got to the point I couldn't stop thinking negative thoughts mainly about my son and others I love, and their health. With anxiety, low mood and self confidence getting lower I contacted Sarah and started V Chi treatment. To say its worked is an understatement, from the first treatment I felt like i'd been re-programmed. Its the most relaxing feeling connected to the copper circuit and Sarah provides excellent life coaching skills to work alongside this. I can honestly say to anyone thinking about having the treatment, its well worth the time and money. I think it maybe a life long treatment for me now.
I am so, so happy that I found Sarah! She has changed my life.
I went to Sarah after being recommended to her for problems in my neck and shoulders. I had a car accident in 2014 and a cycle accident in 2016 which caused trauma to the area. I underwent physiotherapy and spinal realignment. This only provided me with a short term solution.
I often suffered with severe headaches and migraines to the point that it disabled me. The pain was excruciating and over time I learned to live with it. At the beginning of 2018 I decided to start up fitness again as it is one of my favourite things to do. This soon set off my neck and shoulders in a way that I had never experienced before. For several months I could not turn my head, get up from laying down, roll over in bed, drive etc. I sought more treatment which only masked it. I spent forever applying gels, heat treatment, cold treatment and super strong painkillers such as Tramadol and Cocodamol. When I went to Sarah she allowed me to tell her exactly how I was feeling and where the pain was. Through talking to her in the initial consultation she spoke about Vitali-Chi. I had never heard of this and was very sceptical when she began explaining what it was. I was willing to give anything a try to get my life back. I booked myself on for 6 week course of Vitali-Chi Massage and oh my god! The first massage was so painful! I I still used various treatments but by the third Vitali-Chi treatment I did not need to take any medication for pain, I hadn't suffered with any headaches, I was participating in light fitness and began to feel hopeful.
Along with the massage Sarah also helped me with my well being. I lead a very busy, hectic and stressful lifestyle as I run my own company and did not realise the pressures it was putting on my body. I now feel more cool, calm and collected and don't snap at the smallest things thanks to Vitali-Chi. She tailored my treatments to treat anxiety, stress etc. Alongside this I began doing breathe and relax yoga as well as listening to a script made by Sarah and followed her advice on separating my work life from home life. It became the best habit. I would get in get unchanged, do yoga and listen to the script then I would relax in my home life. I now go to the gym 3 times a week and do cardio on 3 other days and one rest day. I can safely say I do not suffer with any pain, headaches and have not needed any form of medication since that third session. I was so close to the edge when I met Sarah and now I feel like a whole new person. Sarah is amazing and so friendly and I cannot recommend her enough! Thank you for giving me my life back! xx
Faith Kaye
I started using Vitali-Chi after feeling really tired all the time, craving sugary foods and always catching coughs and colds. I felt generally run down and working plus looking after my two year old son was becoming extremely difficult.  I had no patience and felt irritable most of the time and decided to look for some help. A friend recommended Sarah to me so I booked an initial consultation and decided to try a session. Sarah made me feel very relaxed and we discussed my lifestyle from diet to sleep, my worries, everything. The hour I spent laying and relaxing on the copper health circuit was amazing ! I fell into a wonderful sleep and afterwards felt so much better, it felt like the best power nap ever. Since then I have changed my eating habits, make sure im in bed earlier and along with a tonic that Sarah provided me with from the V-CHI product range I feel so much better. I now go and have a regular session when I feel I need it. I highly recommend Vitali-Chi with Sarah, it has really made a massive difference to my overall health and wellbeing.
I started seeing Sarah after making a conscious decision to focus on my health and well-being, following a challenging and stressful time in my career.  I initially intended to book a series of massage treatments, but during my initial consultation with Sarah, she introduced me to Vitali-Chi and I agreed to give it a try during my second appointment, having this treatment to supplement my deep tissue massage.
Sarah spoke to me about her experience with Vitali-Chi, but I didn't expect it to make such a significant difference to me.  Firstly, I found the time I have 'hooked up' to Vitali-Chi before I have my massage gets me to a state of relaxation, I hadn't experienced before – I can only explain it as weightlessness, like I am floating – and I feel this has enhanced the benefit of my massage.  One of the other objectives of investing in Vitali-Chi was to improve the quality of my sleep, I was having difficulty getting off to sleep, but after just a couple of Vitali-Chi treatments, I no longer have this problem.
Vitali-Chi can deliver many other benefits and I would highly recommend this treatment and Sarah as a professional, knowledgeable and empathic therapist.
Sarah has created a warm, relaxing and tranquil environment to run her business.  During the initial consultation, she takes time to understand physical problem areas, but also gives you the opportunity to discuss any life challenges that may have an effect on your well-being.  This helped to instil trust and made me feel very comfortable talking through several health and emotional concerns, and Sarah has given me some helpful and beneficial advice, as well as an effective, personalised treatment plan.
I feel Sarah has played an important part in helping me to make some positive changes to improve my health and well-being and getting me back to feeling my best.
I would highly recommend Sarah and the treatments she can provide.
Donna Hudson
I sadly lost my dad in November 2020 and was having therapy over the phone, which I just felt wasn't enough for me and I started to do some research to find a someone I could speak to face to face…
I found The Manor online and after reading what Sarah had to offer I booked an appointment straight away and it is the best thing I have done. I had my first appointment in June 2021 and have been having weekly appointments since.
There is nothing Sarah hasn't been able to support me with, she has done research and provided me with answers that make sense and ways of making me feel better. She has introduced me to techniques I didn't even knew exist and I use them day to day and they have become part of my daily routine.
Sarah started using Vitali-Chi and this has changed my life, I wasn't too sure to start as it was very new to me, she explained how it worked and I felt different after the first session. I look forward to my appointments with Sarah as she offers so many different ways to support me, it is never a case of your appointment is your appointment, I feel I can contact Sarah with any questions or concerns whenever I need too.
Faith Kaye
Please call or email Sarah for more information and a free no obligation initial consultation.
This method of healing is not to be used in place of or postponement of traditional medical treatment, so if in doubt please see your doctor.