Description
Lose weight, feel energised, focused and more confident in yourself without dieting and feeling restricted all in just 12 weeks
Learn and understand how your body works and what it needs right now during this life phase for you to look younger, feel healthier, whilst maintaining a healthy weight for life.
STOP putting yourself down, craving sugar, feeling frustrated, constantly dieting and struggling to lose weight.
INSTEAD learn how to nourish yourself from the inside out by eating delicious nutrient dense foods at the right times of the day to balance your blood sugar and allow your metabolism to work properly. Learn how to think and feel more positively about yourself and your life with the ability to stay motivated and consistant in your approach to living a healthier lifestyle.
Are you fed up of struggling to lose weight, craving sugar and feeling exhausted?
Are you looking for a more effective way to manage your weight, feel good about yourself, have more energy and focus?
This transformative course is for women over 40 who want to learn how to maintain a healthy weight without dieting. I teach you what your body needs to thrive through midlife and beyond. This isn't just about weight, there is a strong focus on helping you to learn to love yourself from the inside out so you find nourishing yourself easy. What and when you eat has a profound affect on every cell in your body, it can leave you feeling either exhausted, irritable and anxious or energised, focused and motivated. The programme is 12 weeks because for any transformation to take place you need time to implement all the right systems and beliefs that will give you consistency and long term results.
From our mid to late thirties our hormones start to change causing many women to experience different symptoms including:
Weight gain
Anxiety
Mood swings
Hot flushes and night sweats
Sleep issues
Skin conditions
Muscle and joint pain
Brain fog
Lack of memory and concentration
The biggest driver that makes all the above symptoms worse is our diet. It is my passion to help you to learn what and when to eat and drink to help allieviate your symptoms leading a much happier, healthier life.
At age 43 I started to gain weight and experience many Peri Menopausal symptoms like anxiety, fatigue, nightsweats and sleep issues. I felt overwhelmed and burn't out, I was finding it difficult to cope with work and taking care of the home and my 3 boys, I couldn't carry on like that. I felt so low and it was really having a negative impact on my relationship with my partner. I took the plunge and started working with a health coach and I never looked back. I completely changed my diet which was the biggest game changer for me, every part of my life improved. I had so much more energy, I stopped craving bread, cake, chocolate and crisps. My skin glowed, my friends were commenting on how well I looked and how much younger I looked too (I absolutely loved that of course)! I lost the stone I had put on, my clothes felt super comfy again, my anxiety eased and I felt AMAZING! This is why I decided to train to become a Women's health and life coach, so that I could help other women overcome the challenges of midlife so that they too could feel their best, mentally, emotionally, physically and spiritually too. I completed training in Peri to Post Menopause Health, advanced training in Nutrition and Weightloss and have since worked with many women helping them to achieve their health goals in person and online. 
Loving The Skin You're In – The Four Pillars
Understanding Your Body: Learning about the hormonal changes and the affects this has on your overall health. What is going on inside your body and why you are struggling to lose weight and manage your symptoms.
Identifying and Breaking Habits: Dealing with root cause, why we can lack self worth, belief and confidence. Why we find it difficult to focus and find the motivation to be able to achieve what we want. Why do we overeat, crave sugar, bread, alcohol etc. Identifying our triggers and habits, understanding them, learning how to let go of them and build new positive habits.
Nutrition – Learn to nourish yourself from the inside out: You will learn what foods to reduce and in some cases eliminate if you have a sensitivity or intolerance. Foods to embrace, time restricted feeding, learn how to nourish your mind and body with delicious nutrient dense foods so that your hormones work effectively and you no longer feel tired, bloated, sluggish and emotional. Your metabolism can work well so that you can finally lose and manage your weight. I provide you with simple delicious recipes, meal plans and shopping lists to support you fully. No dieting just great wholesome foods that are simple to make and fit easily into your life.
Sleep and Exercise: You will learn how to create a healthy sleep hygiene protocol, how your diet can affect your sleep and how the impact of lack of sleep can affect your weight. You will learn what forms of exercise your body needs now to build strong muscles and bones to protect you as you age and to keep burning fat. You will learn how to adjust your mindset around exercise so that you want to prioritise it and be able to implement a sustainable, realistic plan that easily fits into your lifestyle. Rebecca Johnson of Posture Pilates UK and Maria Fernandez of Yoga and Maria will be providing online classes for you to follow at home.
Whats Included:
Group Coaching Online via Zoom
Recipes/Meal plans and shopping lists
Journals
Planners
Affirmations
Private support group
Access to membership area
Exercise videos online
Guided relaxation sessions
Lots of fun and motivational, inspiring support from me and a bunch of likeminded women all hanging out together for 12 weeks!
Are you Ready to Commit to Making Some Big and Very Exciting Changes in Your Life?
Dates: All online via Zoom 7.30pm and they will all be recorded for you to watch back.
18th of September
25th of September
2nd October
9th October
23rd October
6th November
20th November
4th December
This is also a great opportunity for you to get in shape mentally and physically in time for Christmas!
Investment: Beta price £297! This course will be going up to £597 so grab your space, don't miss out!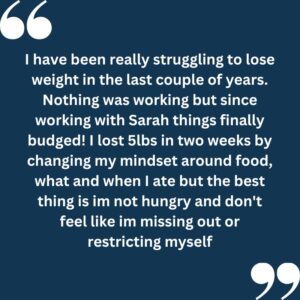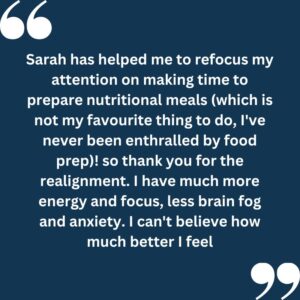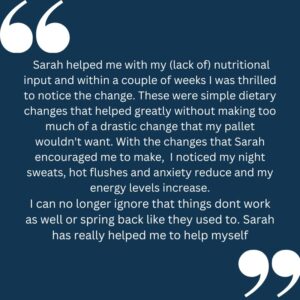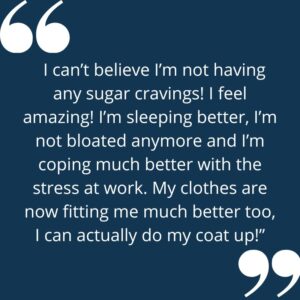 Frequently Asked Questions:
Do I have to attend the online training live? You will get more out of it if you do but all the sessions will be recorded and stored in the membership area for you to watch back.
How much time will I need to dedicate to the programme? The more you put in, the more you will get out of it and the better results you will get. I  encourage you to work on everything I teach you everyday including changing your diet, working on your mindset, writing in your journal, moving more and managing day to day stresses using the techniques I will teach you. The only way you will make long lasting change is to commit 100% to this programme. Don't forget you will be fully supported by myself and the other ladies on the programme, many women on my courses make new long lasting friendships with the other women in the group. Learning and growing together in a group is extremely powerful, motivational and inspiring.
How much support do I get throughout the course? You will be invited to join a private Facebook or WhatsApp group where I will be popping in and out of to offer guidance, answer any questions and keep you motivated. The group can share their small and big wins, share pictures of their delicious meal creations and provide general fun and feedback here. This provides a constant level of support and accountability throughout the programme. If you have any questions or concerns you would rather not share in the group then you can private message me.
If you're ready to prioritize your health and wellbeing and reclaim your vitality, I'm here to guide you every step of the way. Let's embark on this empowering journey together and unlock the best version of yourself! Remember, it's never too late to embrace a healthier, happier, and more vibrant life. Make the changes today your future self will thank you for, Sarah X