I am very proud to work with the best brands and businesses to provide my clients with the highest quality products and solutions to support their health.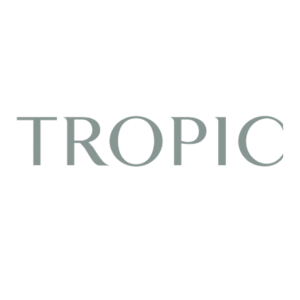 I am an Ambassador for Tropic Skincare which are one of the fastest growing skincare brands in the UK. They have won over 150 awards for skincare, hair care, body care and makeup. They strive to be leaders in green beauty innovation and to have a positive impact in everything they do, within the beauty industry and beyond. They are cruelty free, vegan, sustainably sourced, greener and environmentally friendly. They are freshly made containing no harmful chemicals and come with eco options of refillable packaging.
Tropic are a carbon neutral company investing in conservation projects in order to double offset carbon emissions. Their HQ in Surrey is 100% powered by green energy and they send 0% to landfill.
Tropic love to give back and partner with United World Schools, funding education for children in some of the worlds poorest most remote communities.
I fell in love with Tropic from the very first moment I read their story and tried the products. They are made using the most incredible extracts from plants, flowers and fruits from the tropics where there is an abundance of sunshine and moisture. They feel good, smell amazing and work! My skin has never felt and looked so good!
I can offer 1-1 skincare consultations and groups in person or online. Please get in touch if  you would like to book with me and take a look at my web shop. If you would like to order from my shop you will need to set up an account and add me, Sarah Pinckney Colchester as your Ambassador. Please don't hesitate to contact me for more information on any of the products, www.tropicskincare.com/sarahpinckney

Doterra produce high quality essential oils with the goal of changing families, communities and the world one drop at a time. doterra has put great effort into carefully planning each step of the essential oil production process. From the planting of seeds to the delivery of essential oils at your doorstep. Doterra ensures that every measure is taken to bring you responsibly sourced, thoroughly tested, high quality essential oil products.
They have a vast range of pure oils and beautiful blends that are simply divine in every way and can help support us in our health journey. I work with these oils specifically to help aid women's hormonal health. If you would to know more please get in touch.