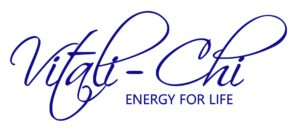 Vitali-Chi Massage Therapy combines traditional Massage with a more eastern approach. I use a natural healing system that balances the energy flow within the body releasing deep held patterns of stress and tension that result in long term pain and dysfunction. Stress and anxiety over time will manifest into physical symptoms, often pain. We hold our emotions deep in the body, they can cause stagnant areas of energy resulting in tight, sore muscles.
Vitali-Chi works just like Acupuncture but without the use of needles. You are attached to a Copper Health circuit called Vitali-Chi during your massage treatment. Copper has many healing properties and is a natural conductor of energy. The treatment delivers exceptional 100% natural healing properties combined with Massage Therapy to give amazing results.
Vitali-Chi
Delivers natural healing properties to assist healing the root cause of ill health
Induces a relaxing Theta Brain Waves state which:

Encourages DNA to repair and heal
Increases production of hormones
Decreases production of cortisol linked to ageing, stress, fatigue, inflammation and pain
Accelerates absorption of Vitali-Chi frequencies and products

Strengthens the cells thereby enhancing the immune system
Balances and regulates the body's energy
Revitalises and increases one's energy long after a treatment has finished
I have had great results with clients suffering with all manner of health conditions including soft tissue problems from chronic neck pain to Sciatica that Massage, Physio or Osteo on its own would not fix. Inflammation, pain and discomfort are greatly reduced at an accelerated rate.
I can tailor it to your specific symptoms be them physical or emotional. It is very powerful at helping the mind and body to de stress and detox leaving you feeling rejuvenated, uplifted and centered.
A course of 6 sessions are recommended for clients suffering with chronic pain at a discounted rate.  You can pre-pay below or pay cash or card on the day of your treatment.
Please call me for a chat so I can explain further to how this treatment can help you.
The session time includes consultation.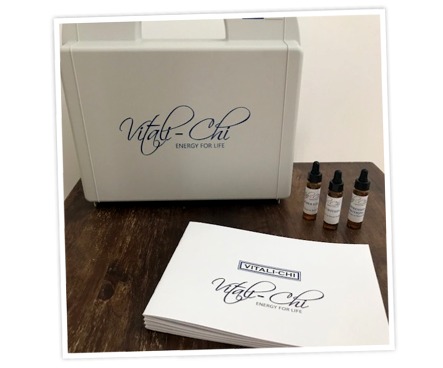 Understanding Frequencies
Everything in nature vibrates at a different frequency. Quantum physics describes the universe and us within in it as nothing more than vibrating energy. When parts of the body become stressed or dis-eased, they are no longer producing the correct vibration, in other words they are not vibrating at their optimal frequency. To re-establish or recalibrate your frequency, you need to understand how lower and higher vibrations affect your energy and health.
All life vibrates and everything living moves. All colours and sounds vibrate to a frequency, nothing sits still. The cells in our bodies need to be vibrating at a high level for optimum health and when the frequency drops, our immune systems are compromised making it very difficult for our bodies to heal and recover. This is when we can become poorly.
According to Dr. Royal Rife, a scientist who discovered the healing power of frequencies in the 1930s, every disease has a frequency. He found that certain frequencies can prevent the development of disease and that others would destroy disease. Substances with a higher frequency will destroy diseases of a lower frequency. The study of frequencies raises an important question, concerning the frequencies of substances we eat, breathe and absorb and how we live our lives.
Humans vibrate fairly low compared to plants, herbs and flowers. Sick humans vibrate much lower on the scale. The highest vibrational substances are contained in herbs and flowers. Vitali-Chi delivers blends of these higher substances called frequencies to help you return to a higher and healthier vibration.
I am so, so happy that I found Sarah! She has changed my life.
I went to Sarah after being recommended to her for problems in my neck and shoulders. I had a car accident in 2014 and a cycle accident in 2016 which caused trauma to the area. I underwent physiotherapy and spinal realignment. This only provided me with a short term solution.
I often suffered with severe headaches and migraines to the point that it disabled me. The pain was excruciating and over time I learned to live with it. At the beginning of 2018 I decided to start up fitness again as it is one of my favourite things to do. This soon set off my neck and shoulders in a way that I had never experienced before. For several months I could not turn my head, get up from laying down, roll over in bed, drive etc. I sought more treatment which only masked it. I spent forever applying gels, heat treatment, cold treatment and super strong painkillers such as Tramadol and Cocodamol. When I went to Sarah she allowed me to tell her exactly how I was feeling and where the pain was. Through talking to her in the initial consultation she spoke about Vitali-Chi. I had never heard of this and was very sceptical when she began explaining what it was. I was willing to give anything a try to get my life back. I booked myself on for 6 week course of Vitali-Chi Massage and oh my god! The first massage was so painful! I I still used various treatments but by the third Vitali-Chi treatment I did not need to take any medication for pain, I hadn't suffered with any headaches, I was participating in light fitness and began to feel hopeful.
Along with the massage Sarah also helped me with my well being. I lead a very busy, hectic and stressful lifestyle as I run my own company and did not realise the pressures it was putting on my body. I now feel more cool, calm and collected and don't snap at the smallest things thanks to Vitali-Chi. She tailored my treatments to treat anxiety, stress etc. Alongside this I began doing breathe and relax yoga as well as listening to a script made by Sarah and followed her advice on separating my work life from home life. It became the best habit. I would get in get unchanged, do yoga and listen to the script then I would relax in my home life. I now go to the gym 3 times a week and do cardio on 3 other days and one rest day. I can safely say I do not suffer with any pain, headaches and have not needed any form of medication since that third session. I was so close to the edge when I met Sarah and now I feel like a whole new person. Sarah is amazing and so friendly and I cannot recommend her enough! Thank you for giving me my life back! xx
Faith Kaye
I started seeing Sarah after making a conscious decision to focus on my health and well-being, following a challenging and stressful time in my career.  I initially intended to book a series of massage treatments, but during my initial consultation with Sarah, she introduced me to Vitali-Chi and I agreed to give it a try during my second appointment, having this treatment to supplement my deep tissue massage.
Sarah spoke to me about her experience with Vitali-Chi, but I didn't expect it to make such a significant difference to me.  Firstly, I found the time I have 'hooked up' to Vitali-Chi before I have my massage gets me to a state of relaxation, I hadn't experienced before – I can only explain it as weightlessness, like I am floating – and I feel this has enhanced the benefit of my massage.  One of the other objectives of investing in Vitali-Chi was to improve the quality of my sleep, I was having difficulty getting off to sleep, but after just a couple of Vitali-Chi treatments, I no longer have this problem.
Vitali-Chi can deliver many other benefits and I would highly recommend this treatment and Sarah as a professional, knowledgeable and empathic therapist.
Sarah has created a warm, relaxing and tranquil environment to run her business.  During the initial consultation, she takes time to understand physical problem areas, but also gives you the opportunity to discuss any life challenges that may have an effect on your well-being.  This helped to instil trust and made me feel very comfortable talking through several health and emotional concerns, and Sarah has given me some helpful and beneficial advice, as well as an effective, personalised treatment plan.
I feel Sarah has played an important part in helping me to make some positive changes to improve my health and well-being and getting me back to feeling my best.
I would highly recommend Sarah and the treatments she can provide.
Donna Hudson
Please call or email Sarah for more information and a free no obligation initial consultation.
This method of healing is not to be used in place of or postponement of traditional medical treatment, so if in doubt please see your doctor.